Have you ever wished that your everyday purchases could magically turn into extra cash?
Imagine if every grocery run or online shopping spree brought not just the items in your cart, but also a delightful sprinkle of dollars back to your wallet.
No need to imagine – this isn't a dream! It's an online retailer magic called Ibotta.
How can you get your hands on this magical money-saving tool?
The answer is simpler than waving a wand – it's learning how to use Ibotta for some extra money..
From setting up an account and linking payment methods, I've got you covered!
Understanding Ibotta and Its Features
If you're on the hunt for a reliable way to earn cash back on your everyday essentials, Ibotta might just be what you need.
It's more than just an app, it's a money-saving powerhouse!
Exploring Task-Based Systems
How does Ibotta work?
Well, one fun feature is its task-based system, you can add offers from specific brands or participate in simple tasks like answering frequently asked questions about products to start earning real cash.
The versatility doesn't stop there. You could use it while grocery pickup at your favorite store or simply browse through various offers while sipping coffee at home. Whether you choose to shop online using their browser extension window or go for old-fashioned in-store purchases Ibotta has it all!
Beyond offering ways to save when buying groceries online, this clever little app helps shoppers make savvy choices across all categories! From clothing and electronics stores right down to restaurant chains and liquor outlets.
Note: Just a quick one.. all figures mentioned are based upon my personal experience using Ibotta's features over time.
Getting Started with Ibotta: Easy Steps
If you're keen to start saving money and earning cash, let's walk through the steps of getting started with Ibotta. The process is as easy as cake and it begins by downloading the app. So if you haven't already get in here.
1. Setting Up Your Profile
The first step in our journey towards savings involves creating an account on Ibotta.
You'll be asked to input some basic information about yourself. This helps tailor offers to your liking. Plus, having a complete profile makes transactions go smoother.
Setting up an account today will get you an additional $10 when you spend $30! Referral code: BKAYYTX
Great job, you're all set now. Just keep in mind that diving into Ibotta is only the first step. There's a whole lot more to explore and enjoy!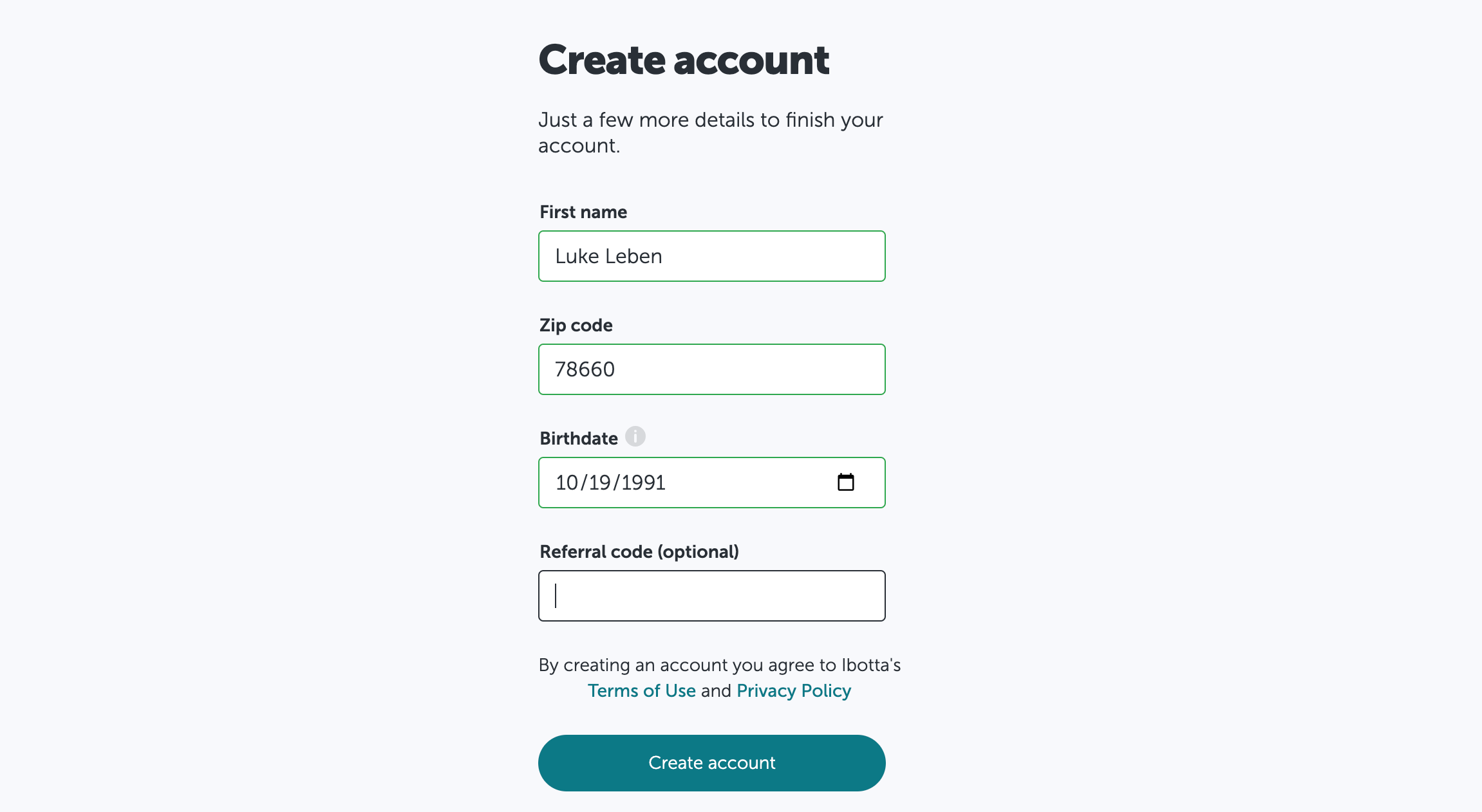 2. Link Your Payment Method
You cannot link your payment method until 7 days, after your first purchase of earnings of $20.
Before we get into why PayPal is important here, remember there are other options available too.
A credit card or debit card works just fine if you prefer those methods.
You can even link store loyalty accounts directly in-app – no need for separate checkouts or tedious form fillings.
Verify that you have an existing PayPal account before utilizing it as a payment option. This becomes crucial when it's time to withdraw cash from your hard-earned savings.
The fun part starts once you earn a little bit of cash and are able to cash out!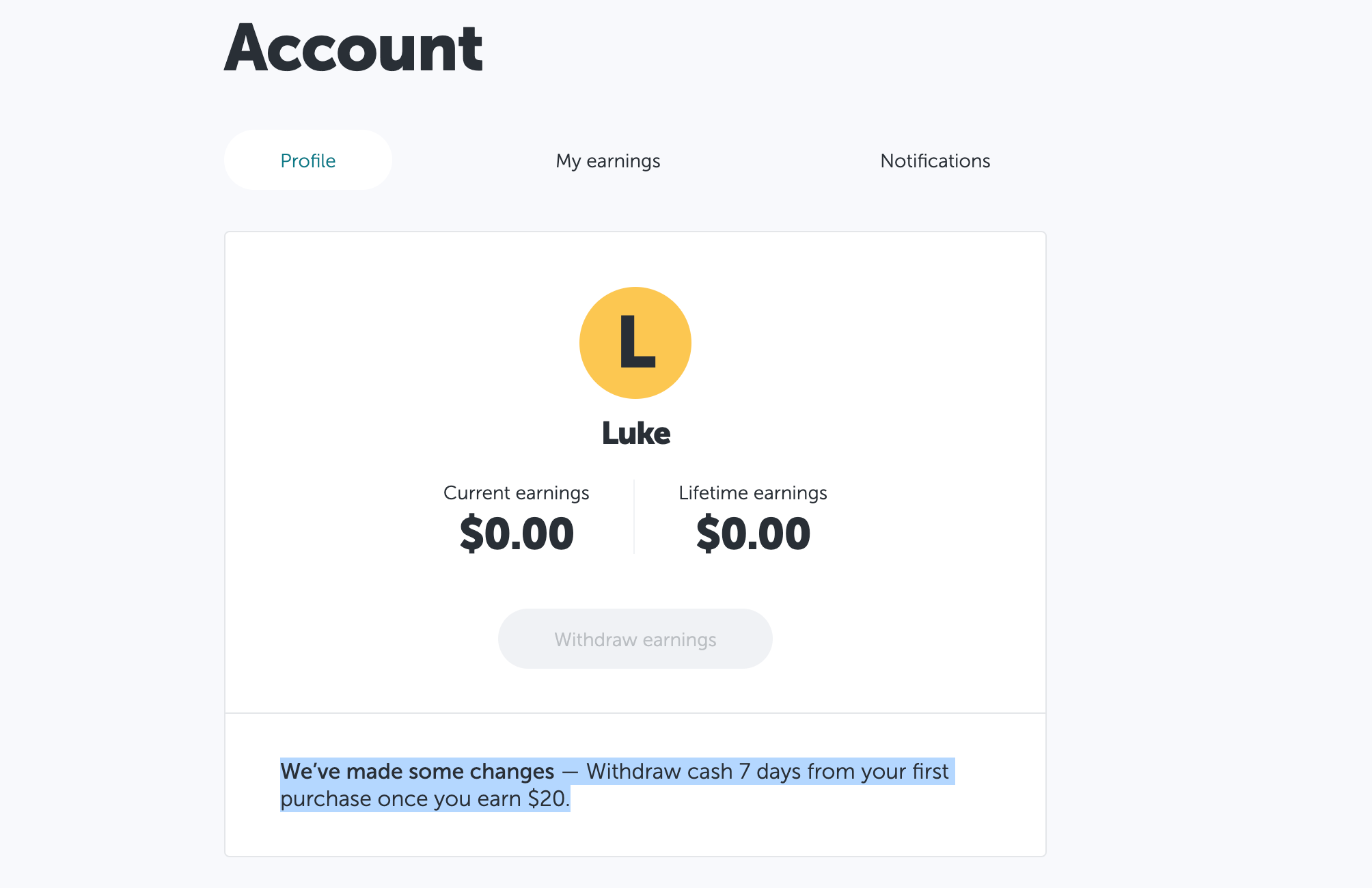 How to Maximize Earnings Through In-Store Shopping
If you're a wise purchaser, the goal of obtaining money back while buying your preferred products is always top of mind.
With Ibotta, this is really a reality.
You can earn real cash on in-store purchases at over 300 participating stores – and no coupons are needed.
Leveraging Store Loyalty Accounts
Did you know that linking your store loyalty account to Ibotta could help streamline your savings?
Every time you shop using these accounts, eligible purchases automatically get credited to your Ibotta earnings. That's smart shopping!
The process is simple: hit the 'Link account' option from your favorite retailer. It saves time since there's no need to upload receipts after each purchase.

Using Tools to Your Advantage
Ibotta works seamlessly with major retailers across various categories such as grocery chains (think Walmart Grocery Pickup), convenience stores, departmental stores, and even pharmacies. So whether it's weekend shopping at Target or picking up medicine from Walgreens..chances are high they're part of Ibotta's vast network of partner brands.
You can always search your favorite store in their "search box" to see if anything is worthwhile.
One great feature is the ability to use their barcode scanner while in-store to ensure the item you're about to buy matches an active Ibotta offer.
Once done shopping, simply click 'Redeem' on the app and scan or upload your receipt within 7 days of purchase. Then watch those dollars add up.
Boosting In-Store Earnings
Always be on the lookout for bonus offers. They frequently appear in the app like Ibotta Days. They offer a ton of cashback to get you motivated!
10% back at Addidas? You bet I'm getting a new Slavic jumpsuit!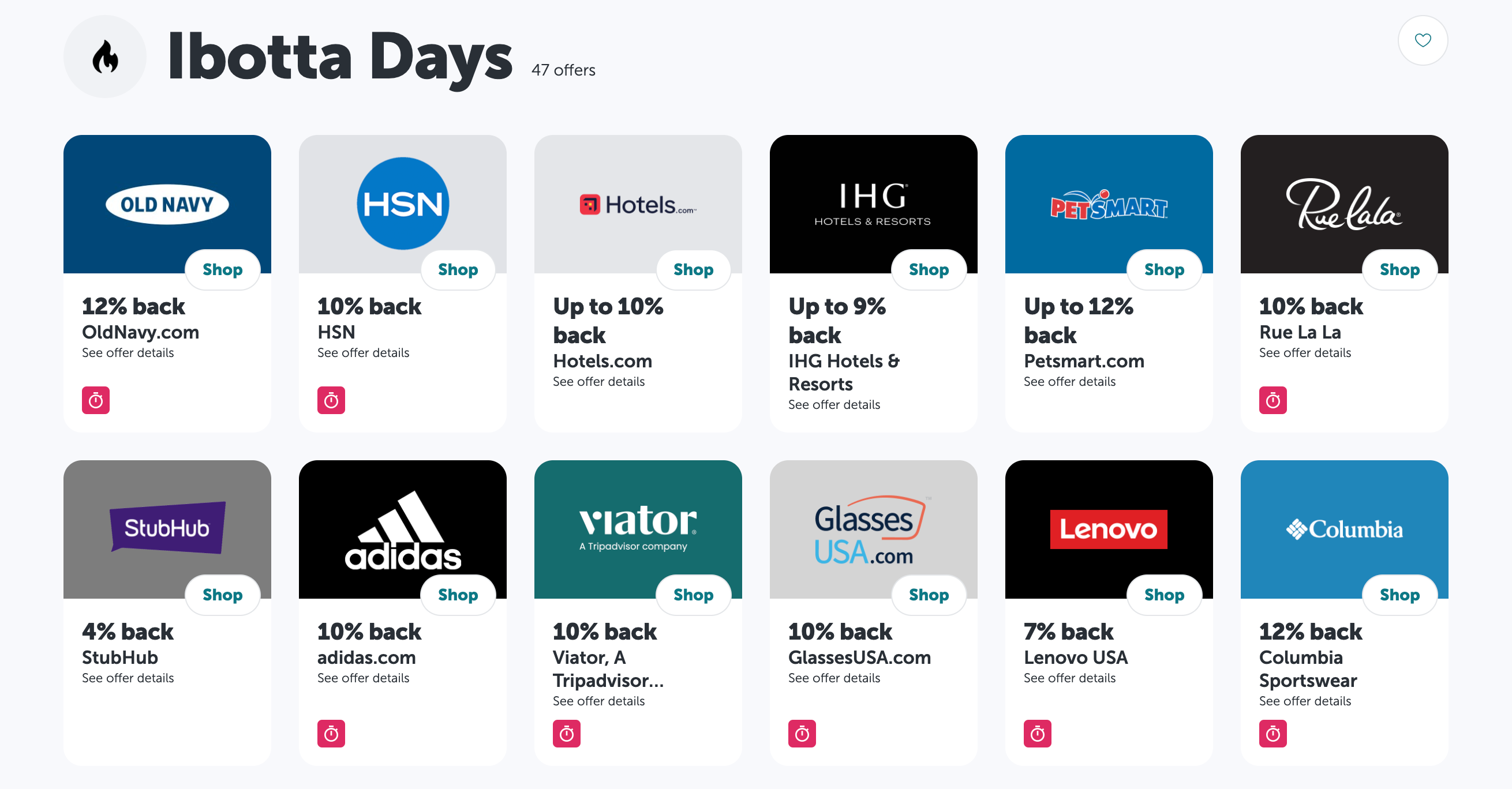 Cashback from Online Grocery Pickup and Delivery
The Ibotta app makes earning extra cash easy while doing online grocery pickup and delivery.
To start earning, browse through various offers on groceries available in your area.
Once an offer catches your eye, click 'activate' to add it to your account before heading off to shop at one of your favorite retailers like Walmart.
You can also save a ton of money by shopping for already discounted products!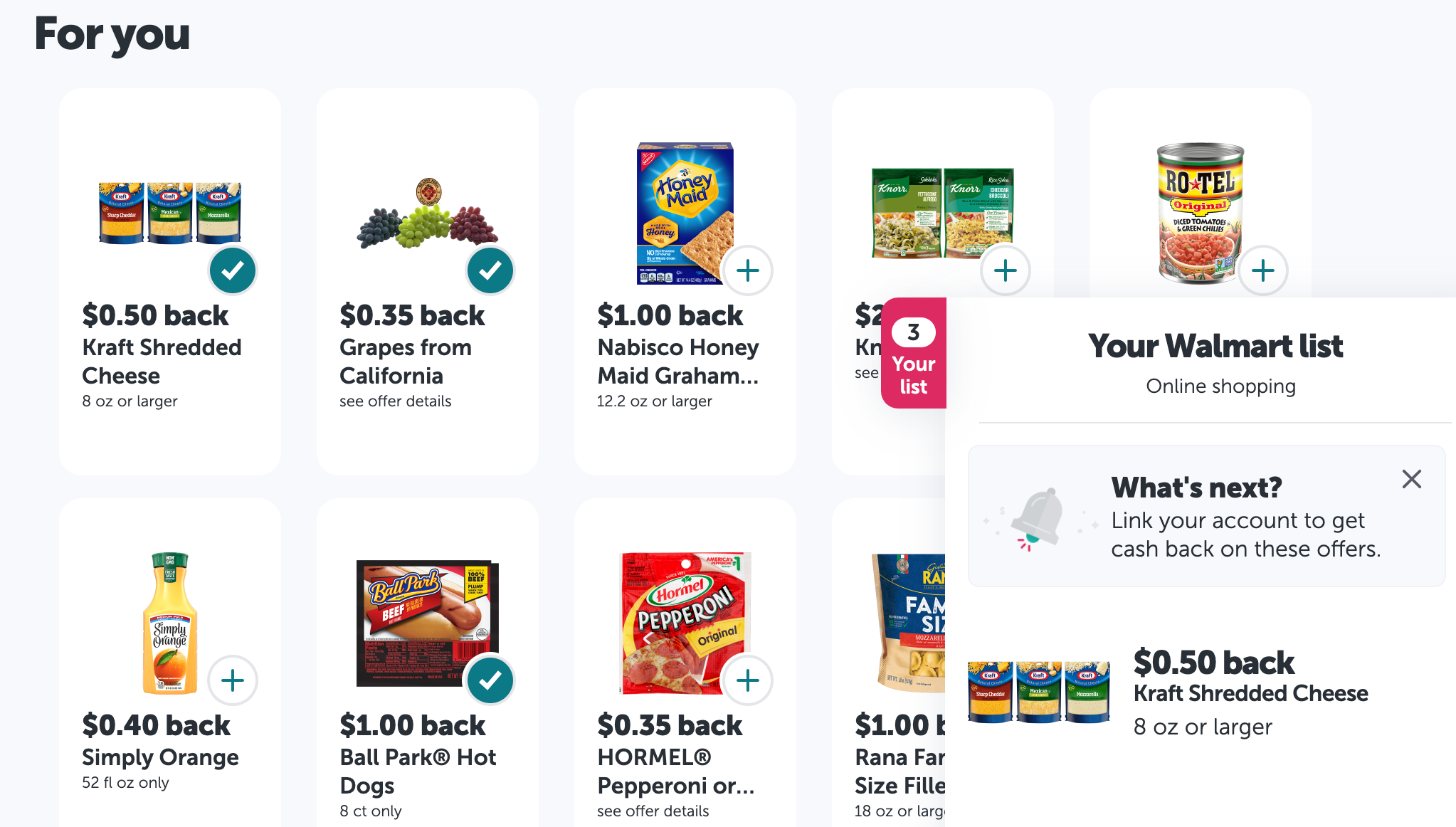 Utilizing Gift Cards for Extra Savings
If you've ever wondered how to stretch your dollar further when shopping, Ibotta offers an enticing solution. One of the most underused yet powerful features of this app is its ability to give you cash back when using gift cards.
Earning Cash Back with Gift Cards
The idea is simple: purchase a gift card through the Ibotta app and use it at one of your favorite retailers.
You'll earn cash automatically.
It's like double-dipping into savings! First, by getting discounts on the products themselves, then earning extra cash from purchasing with a gift card.
Ibotta even makes tracking easy so that there are no mysteries about what percentage you get back or any specific brand restrictions. The offer details page lays out all the necessary information for you as well.
How to Use Gift Cards on Ibotta
To start earning more money while spending less, follow these steps:
Purchase a participating retailer's gift card directly through the Ibotta app.
Add hundreds (yes, hundreds.) of offers before shopping online or in-store.
You can now employ the gift card you bought as a payment option, be it in-store or online.
In addition to getting amazing deals and real cash back from purchases made via those added offers ( which include grocery online pick-up services too) buying these gift cards also gives instant bonuses.
This smart move doesn't just let you save but allows you to make smarter decisions about where and how much you spend because every transaction has potential earnings attached. That's why I love using my own hard-earned money wisely! So should you!
How to Cash Out Your Earnings from Ibotta
You've been shopping smart with the Ibotta app and earning cash back on your purchases.. fantastic! Once you've earned your cash back, how do you get it? Let me walk you through it.
Choosing Your Preferred Payment Method
You've crossed the threshold, having accumulated at least $20 in your Ibotta account. Congratulations. Decide now how you'd like to receive your Ibotta earnings. The process is as straightforward as deciding between paper or plastic at checkout.
Ibotta offers two primary ways for users to withdraw their funds: PayPal and gift cards. If you're a fan of online transactions (and who isn't?), then opt for PayPal. All it takes is linking your existing PayPal account with Ibotta, and voila.. instant access!
If physical gift cards are more up your alley because they make budgeting easier or simply because they feel real in hand, don't worry.. I've got this covered too. A range of retailers offer these little wonders through the platform.
To get started with either method, head over to 'Account' within the app and select 'Withdraw Cash'. From there choose 'PayPal' if that's what floats your boat; otherwise, browse through an impressive array of gift card options.
No matter which route tickles your fancy remember one golden rule – every penny earned via Ibotta belongs solely and wholly TO YOU.
How to Boost Your Income with Bonuses and Referrals
You might be wondering, how can I make even more money using Ibotta? The answer is simple: bonuses and referrals. Let's explore these options further.
Getting Involved in the Community
Joining the community at Ibotta gives you access to exclusive bonus offers. These are special deals that reward extra cash for completing certain tasks or purchasing specific items. Plus, they often come multiple times a month.
Beyond just earning extra cash through bonuses, getting involved with the community provides an opportunity to connect with other savvy shoppers like yourself.
Earning Extra Cash with Bonuses
Ibotta doesn't stop at giving you cash back on your purchases, it goes one step further by offering bonuses. What's exciting about these bonus offers is their diversity, some may ask you to buy from a specific brand while others might encourage trying out new retailers.
This feature makes saving fun as well as profitable. To keep track of current bonus offers available, check out the 'Earn More' section within your app frequently.
Making Money Through Referrals
We all love sharing good things with friends, especially when we get rewarded for it.
When you refer a friend who signs up and redeems an offer, both of you earn referral bonuses in addition to normal earnings.
Think about this.. if each referred friend uses Ibotta just half as much as you do…well let's just say that adds up quickly.
Downloading the Ibotta Browser Extension
Download the Ibotta browser extension to unlock even more earning potential. This tool lets you activate offers right from your favorite retailers' websites and earn cash back without even opening the app.
Leveraging these features will help boost your earnings in a big way. So start exploring bonuses, referring friends, and using that handy browser extension for an extra padded wallet.
FAQs on How to Use Ibotta
How exactly does Ibotta work?
Ibotta lets you earn cash back on in-store and online purchases. You can scan receipts, link store loyalty accounts, or shop through the app to claim offers.
What are the disadvantages of Ibotta?
The downsides might include a limited selection of products and stores. Plus, you need at least $20 before withdrawing your earnings.
How do I submit a receipt to Ibotta?
To submit a receipt, select 'redeem' within the app after shopping. Then capture an image of your entire receipt using your device's camera.
What is the trick to Ibotta?
The secret sauce? Maximize savings by combining discounts from other apps with Ibotta's cash-back deals. Also, remember bonuses for extra bucks.
Conclusion
Mastering how to use Ibotta is super easy. Their user interface is friendly and encouraging to use the platform.
You're now equipped with the knowledge on how to start your journey.. from setting up an account to linking payment methods and loyalty rewards.
You've also learned ways to maximize cash back, whether shopping in-store or online. You now know that using gift cards can lead to extra earnings too!
Cashing out your earnings? You got it! It's as easy as reaching $20 and clicking 'withdraw'. Remember bonuses and referrals for even more gains.
Ibotta isn't just about saving money..it's about smart spending, strategic shopping, and earning real cash back…all wrapped into one user-friendly app.
So here's my final advice: Keep exploring those offers on Ibotta. Because every dollar saved today brings you closer to financial freedom tomorrow!